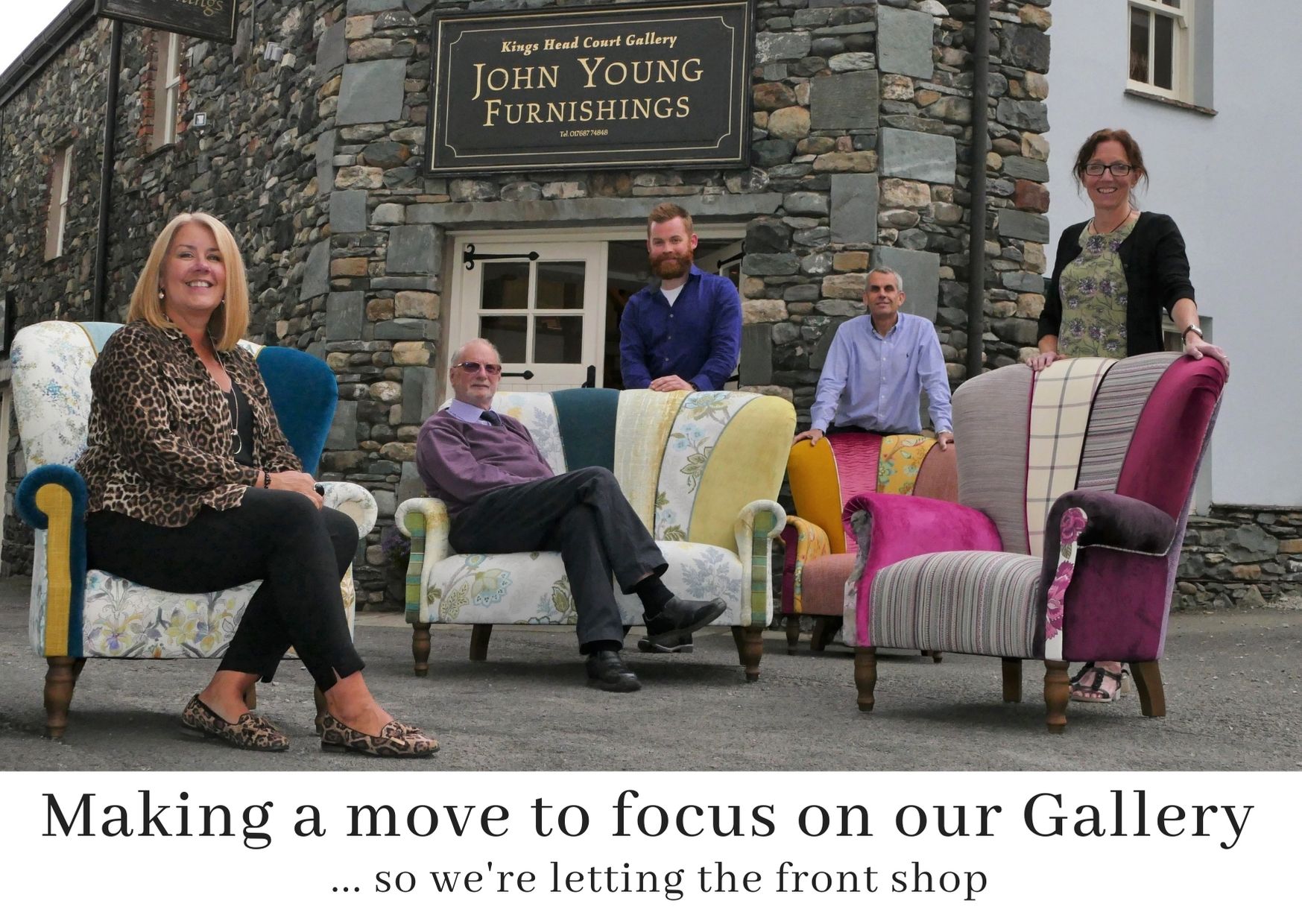 We're making plans for some changes and making a move to focus on our Gallery. We've been running 'two shops as one for many years, with antiques mainly in the front shop and our British made furniture and furnishings in the rear gallery.
Times have changed and we're stepping back from antiques on the high street, which means we can focus on one shop and our furniture and furnishings. John will still be dealing in antiques – but he will be using other warehousing for storage. It means one shop is all we need moving forward.
The one shop we are keeping is the Gallery in Kings Head Court. We opened it in 2003 with a great showroom which provides a great space to display our furniture and furnishings. We're celebrating 18 years in this showroom – so do come in and say hello.
Front shop to let
Our front shop at 12 – 14 Main Street is a stunning double fronted shop. It is a prime retail site with more than 2,400sqft sales area over two floors. It is a characterful, period building, and we are looking for a tenant who will appreciate its charm and become part of Keswick's retail high street offer.
Anyone interested in renting the front shop click here or contact Mere Commercial. T: 017684 83498. E: info@nullmerecommercial.co.uk