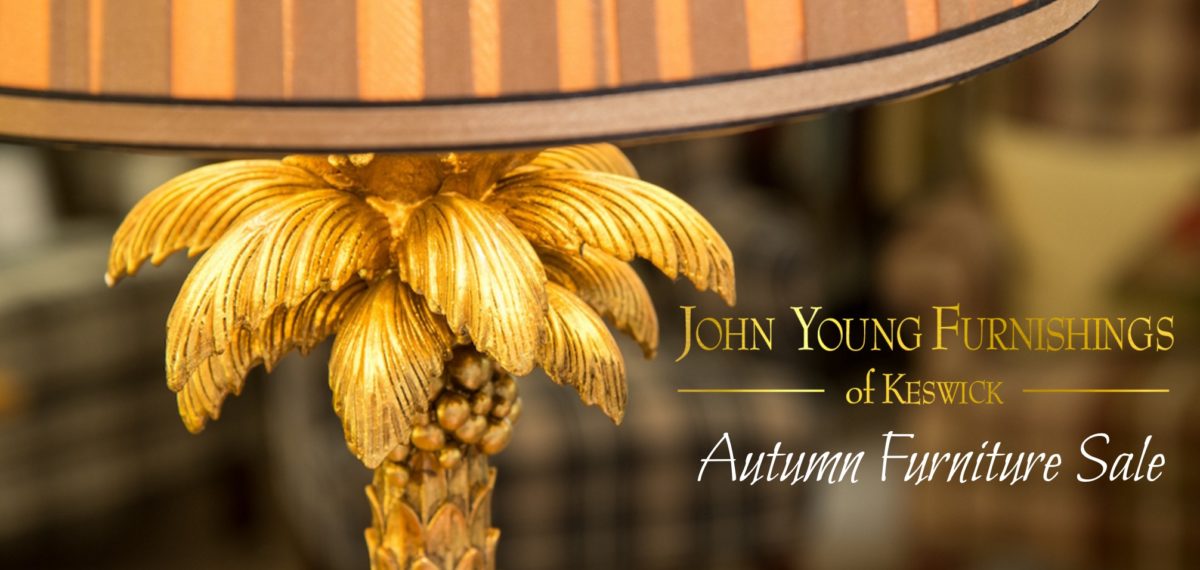 Autumn Furniture Sale NOW ON
The Autumn Furniture Sale at John Young Furnishings has begun – and lasts until 24th October. As well as a wide range of contemporary and classic suites, sofas and chairs, there are discounts on home accessories and interior fabrics and wallpapers too.
Our furniture sale is genuine, and for those with an eye for a really bargain, we have a number of ex-display models at extra special sale prices. They are not a discontinued range, just sofas and chairs we'd like to replace with extra stock coming in for winter. So whether you are looking for a classic suite like the Newbury Sofa and matching his and hers chairs in rich gold brocade, or a sumptuously soft leather suite like the Drake sofa and chair, there are some great deals. As always, the quality is exceptional, mainly all from British manufacturers who we regularly visit.
Move your mouse over the images on the right to examples of the Sale Bargains on Offer
With over 8000 sq ft of showroom space to explore – there's something for everyone, so make a trip to Keswick and see what's on offer.